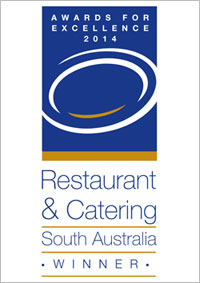 Welcome to Ambrosinis, a restaurant that prides itself on delivering the complete dining experience-good food and friendly, prompt service in an environment that is both quite classy, yet comfortable.
Located minutes from the CBD, in the eastern suburb of Norwood where you can be sure of experiencing authentic Northern Italian cuisine , for this restaurant is in the capable hands of three generations of Ambrosinis.
---
 COVID – 19 RESTRICTIONS GUIDELINE
Dear Valued Clients and Friends (21st of November 2020)
GREAT NEWS!!
We can continue with our service with guidelines as set out below opening for dinner on Tuesday the 24th of November and regular trading hours for the remainder of the time.
Hopefully these restrictions will be revised again in the coming weeks to offer us more flexibility .
Hospitality (pubs, clubs, restaurants) capped at 100 per venue, with 1 person per 4 sqm,
no vertical (standing) consumption incl outdoor, max booking size 10, seated dining only
We hope you and family are all well and have made the most of this brief lockdown and look forward to doing all the things we love doing outside of the confine of our homes, socialising, exercising and enjoying your favourite restaurants.
We will be taking every step to ensure all surfaces are sanitised throughout the day and particularly with menus and other shared items in the restaurant during service. Our Covid marshalls are aware of these responsibilities.
In order to ensure a safe and comfortable distance we are  limited by the number of patrons we can seat at any one time and therefore we will  have to implement 2 sittings, 5.45-6 to 7.50 or 8 -8.15 onwards and from 12 pm for lunches.
We appreciate your continued support and understanding in these challenging times and look forward to seeing you soon
We will continue our takeaway menu attached with a 10% discount but will be pick up only. We appreciate your understanding if at times we are not able to take your orders, owing to the volume of standing orders already placed. This allows us to ensure our standards are not compromised.
Thank you for your ongoing support and look forward to taking your bookings and seeing you in the restaurant soon.
The Ambrosini Family
Lunch Tuesday – Friday
Dinner Tuesday-Saturday
PH 83632152
www.ambrosinis.com.au