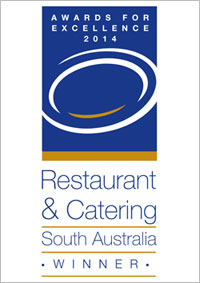 Welcome to Ambrosinis, a restaurant that prides itself on delivering the complete dining experience-good food and friendly, prompt service in an environment that is both quite classy, yet comfortable.
Located minutes from the CBD, in the eastern suburb of Norwood where you can be sure of experiencing authentic Northern Italian cuisine , for this restaurant is in the capable hands of three generations of Ambrosinis.
---
AMBROSINIS WILL BE CLOSED GOOD FRIDAY, SATURDAY AND
OUR REGULAR DAYS OF SUNDAY AND MONDAY.
WE WISH YOU A SAFE AND HAPPY EASTER
THANK YOU FOR YOUR CONTINUED SUPPORT
WE LOOK FORWARD TO TAKING YOUR RERSERVATIONS
THE AMBROSINIS FAMILY
LUNCH TUESDAY TO FRIDAY FROM 12
DINNER TUESDAY TO SATURDAY FROM 6
PH.83632152
AMBROSINIS.COM.AU