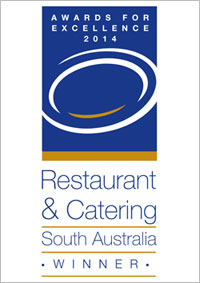 Welcome to Ambrosinis, a restaurant that prides itself on delivering the complete dining experience-good food and friendly, prompt service in an environment that is both quite classy, yet comfortable.
Located minutes from the CBD, in the eastern suburb of Norwood where you can be sure of experiencing authentic Northern Italian cuisine , for this restaurant is in the capable hands of three generations of Ambrosinis.
---
MESSAGE TO CUSTOMERS: COVID – 19
Dear Loyal clients and friends,
We have all been getting excited by the prospect of being able to dine out again and have been pleased with the many enquiries we have had this week for bookings, however we will continue with our takeaway for a while longer as the 10 person limit for inside dining and 10 outside is not a viable option.
On the brighter side the announcement for the second stage is more encouraging with 20 people permitted for inside dining, which allows us to recommence Wednesday the 3rd of June.
With these restrictions we will have to modify the way we take bookings to have 2 sittings, the first from 5.45 to 7.50 and from 8 pm onward to satisfy the demand but also allow us to re employ some of our staff.
For the moment we continue our home dining service until Saturday the 30th of May and extend our appreciation for your orders and support.
You can call us on 83632152 to place your order and we will either deliver it to your door, or you can come and collect. The family will be out and about with deliveries and at Ambrosini's for collection so we can still see your smiling faces.
We appreciate your phone orders and always nice to hear familiar voices. In peak times our phone may go to our voice mail, so please leave your number and we can call back on our mobiles to ease the congestion.
Our delivery girls are out to ensure your meals are delivered promptly and hot.
Please remember to have a look at our wine selection attached or check out our display in the restaurant when collecting your meals.
Pick up can be at the restaurant or to your car on Magill Rd as we continue to respect distancing regulations or delivered to your home at your requested time.
Delivery charge $8.
Thank you for your ongoing support.
The Ambrosini Family.