Welcome to Ambrosinis Restaurant
---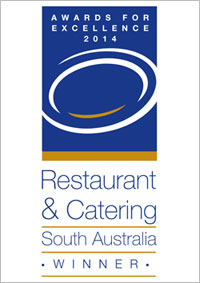 Welcome to Ambrosinis, a restaurant that prides itself on delivering the complete dining experience-good food and friendly, prompt service in an environment that is both quite classy, yet comfortable.
Located minutes from the CBD, in the eastern suburb of Norwood where you can be sure of experiencing authentic Northern Italian cuisine , for this restaurant is in the capable hands of the Ambrosini family who opened in this location in 1988.
Brothers Remo and Paul Ambrosini began their restaurant journey with their parents in 1984 in their city restaurant called Asios before calling Norwood home.
They are joined by Remos son Matthew who presides in the kitchen with his flair and presentation of our classic dishes as well as some his newer creations.
Christmas trading 2021
Dear Valued Clients and friends,
We thank you for your continued support and look forward to seeing you over Christmas and in the new year.
Wishing you a Merry Christmas filled with good times and even better wine.
Gift vouchers available in the restaurant or by email
As tradition dictates at Ambrosinis we will be having our end of year break with our last day, Thursday the 23rd of December 2021 and reopening Friday the 4th of February 2022
Best wishes from Remo,Paul,Matthew,Amanda Ambrosini and all the staff
Our regular trading days are
Tuesday to Friday Lunch from 12pm
Tuesday to Saturday dinner from 6pm
Please note that we will be open for lunch and dinner on Monday 20th of December 2021
---