Welcome to Ambrosinis Restaurant
---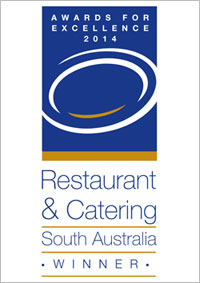 Welcome to Ambrosinis, a restaurant that prides itself on delivering the complete dining experience-good food and friendly, prompt service in an environment that is both quite classy, yet comfortable.
Located minutes from the CBD, in the eastern suburb of Norwood where you can be sure of experiencing authentic Northern Italian cuisine , for this restaurant is in the capable hands of the Ambrosini family who opened in this location in 1988.
Brothers Remo and Paul Ambrosini began their restaurant journey with their parents in 1984 in their city restaurant called Asios before calling Norwood home.
They are joined by Remos son Matthew who presides in the kitchen with his flair and presentation of our classic dishes as well as some his newer creations.
---